"Choosing to be a part of Young Entrepreneur's Across America (YEAA) was one of the best decisions of my life. As a branch manager, I gained extremely valuable experience. My YEAA mentor contributed an immense amount of training and guidance that allowed me to feel comfortable running my own business. YEAA provided me with a line-of-credit through Sherwin Williams, which allowed me to purchase all of the materials that I needed to get started. It was comforting to know
that I was not expected to pay for anything up front. Throughout my experience, I found that YEAA is an incredibly transparent company- they were very upfront about what would be expected of me and how I would be compensated. I always knew that YEAA was looking out for my best interest. During the summer, my Student Painters business made $40,000 in revenue.
I earned about $5,000 in profit and each of my painters earned thousands of dollars as well. Most importantly, the experience that I had running my own business was second-to-none. With the help of YEAA, I built my business from the ground up, and this offered me the opportunity to encounter all aspects of the business world. I gained valuable skills in sales, marketing, finance, recruiting, employee management, time management, and so much more. I strongly believe that this experience is the biggest reason I was able to obtain a Marketing Internship with Steelcase at their Global Headquarters in Grand Rapids. Not only did YEAA set my resume apart from the rest, but it has also made me more capable and effective at this great internship with Steelcase. To be honest, it was very tough to make the decision to leave Student Painters for Steelcase. I had an excellent experience with YEAA and I know that if I returned for another summer, I would have been even more successful." Andrew Bennett-Marketing Internship/Steelcase
"I worked happily and successfully at Student Painters for 5 years throughout my college career at Western Michigan University and into my first year post-graduate year, while also working full time. In that time I made more money than I thought possible at that point in my life and was doing it on my own terms along with the guidance and support of Student Painters leadership. In addition to financial success which was paramount through school, I was able to develop skills and
experiences that would shape my early career and prepare me for the next phase of my life. Working autonomously, facing adversity and making sometimes difficult business decisions gave me the content to confidently answer situational interview questions that I would have otherwise had nothing to draw from. In essence, I believe stepping out of my comfort zone to take on this challenge was one of the best decisions I have made in my life and would recommend it to anyone with the will and attitude to succeed." Davio A. Pignotti-Account Executive XO Communications
"My freshman year I received a call in my dorm room about an opportunity to make 8-10K a summer. I was told to go to the Bernhard Center for more information the following day if I was interested. I attended and spoke to an older Western student named Tim Koster. He explained the responsibilities of the job and what it entailed. Every detail of this job seemed challenging; however, I was up for the task. In 2004, I was hired as a branch manager. I stayed with the company
throughout my college education and learned more about business through experience then I ever would have sitting in a classroom. I learned how to make it in the real world at a young age and was able to gain a competitive edge on my peers. My junior and senior year of college I made 20K+ in the summer as a regional manager. When I graduated, I found multiple jobs right out of school and I was able to choose wisely on what company I wanted to associate myself with, as opposed to friends and peers who were scraping to find whatever company would hire them on a low pay structure. Overall, Student Painters gave me an awesome opportunity to make great money throughout college, but an even better opportunity to gain the real world experience that companies are looking for. I can honestly say that I wouldn't be where I am today if I didn't work with this company throughout my college years." Joe Napoli-Industrial Uniform Sales Rep Cintas
My time with student painters was one that I will never forget. During the summer, I learned how to effectively manage my time as well as efficiently managing a paint crew. Student Painters taught me what it takes to own your own business and how to be successful. Some may think, 'how can running an exterior painting business help me with my career?' I majored in finance at WMU and am pursuing a career in Investment Advertising. In my career choice, it is very important to know how to grow a book of business, communicate with clients effectively, and close a sale. Student Painters will teach you all of this. From learning how to market your business, to learned how to communicate with each client on all of
their needs. I learned different sales techniques that taught me how to close a sale with each different type of client. Choosing to do this internship will be fun, tough and gives you something to be proud of. It has helped me get to where I am today and I recommend this internship to anyone who was an entrepreneurial mindset and is up for the challenge that will be the building blocks of a successful career. David Thomas-Investment Advising/Western Michigan University
"The long-term confidence in oneself that comes from running a business, at a young age, and while in school is hard to beat. The project management skills I learned at Student Painters has also helped me come out ahead numerous times professionally." Spencer Giesen -Business and Consulting Professional
"Managing people was a big takeaway from being a Branch Manager- hiring right the first time also saved me a lot of headache. Customer service is invaluable; under promise, over deliver. Planning ahead with Marketing Efforts creates great sales results" Alecia Hitchman-Sales/Efficiency Manager NiceShirt.Org
"The confidence to be an entrepreneur and knowing you can succeed at anything you put your heart and mind into. Breaking down the barrier that young people can provide sound advice to older generations. I have run my own business ever since and will never look back. In reflection, I attribute a large part of my professional success to my 4 years with Student Painters." Mark Reichow-Financial Advisor at
Union Advisors
My journey with Student Painters began as a freshman at Miami University in 1997. I received information about an opportunity to "run a business" and gain "real world business skills". I went to an informational session and was very excited about the opportunity. I interviewed and was hired to run a branch of Student Painters in Dayton, Ohio. My first summer was full of ups and downs but overall I gained a tremendous amount of experience and confidence in myself in the world of business. I decided to come back for a second year as a branch manager and grew a first season $45,000 business into a highly profitable $85,000 business. Later choosing a career path as a high school science teacher opened up
summers for me to continue working with Student Painters. Over the past 15 years I have hired and trained many students to run their very own business and gain real world skills as an entrepreneur. I have heard time and time again from past managers that their experience with Student Painters helped pave the way for future success in interviews and jobs. If you are willing to work hard and enjoy a challenge I encourage you to join the Student Painter family. I have been blessed by the relationships and experiences over the years and highly recommend this program. Scott Snyder -High School Biology/Earth Science Teacher, Tipp City Schools
This is easy, Student Painters was everything to me. I gained Charlie Licari as a mentor and hired Ryan Henderson to be a branch manager, both stood up in my wedding and are two of my closest friends. Two different businesses I went into after college were with Student Painters Alumni, Ryan Henderson with Wrestling Addix which is now a million dollar clothing brand, and AJ Mida with a multi-million dollar gold party business. Student Painters laid the foundation for all of us and we constantly referenced experiences and training Student Painters provided when making decisions on our own business. I'm not sure what my life would be today without the friends and network I gained from Student Painters.
Today I'm a successful Realtor & Real Estate investor in Southeast Michigan. The ability I gained with SP to
hear what your client is asking for has allowed me to score a 100% client satisfaction rating conducted by an independent third party service.The marketing I did to be successful in Student Painters and the little things on how to talk to people I implement in my Real Estate business daily. By far the most important skill learned was how to manage people. Another thing that I learned is to talk about anything and everything except the product you're involved in. When I go on listing appointments, I don't talk about their house more than I have to, I talk about their kids, their college, any personal items where are interests overlap. People want to do business with people they like. Ask a question and sit back and listen, the less you talk and listen, the better off you are. I've done millions in business and will be doing millions more with the network and experiences I gained from being apart of Student Painters. Joe Delia -Real Estate Group
contributor to it. Ryan Foster-Next Generation Lending
I ran a business with Triple A Student Painters for three years from the late 1990's through the early 2000's. My position with this company allowed me to gain experience in areas such as leadership, management, and recruitment. My second and third year with the company allowed me to oversee multiple work crews which in turn, were successful themselves. I see this as a direct impact of the management skills developed my first year. At one point I became an award winning executive, in which I still proudly display the award in my home today. Student Painters allowed me to get where I am now. Today I run my own company, one that has grown large enough to merge with Wells Fargo. I have many accomplishments with my career, and the skills gained with this internship program are a main
My wife and I started with Student Painters in 1995. We learned all we needed to know about how to manage a successful business in our 5 years with Student Painters. All of the building blocks for learning how to be a successful entrepreneur area there. Marketing, sales, production management, strategic planning, forecasting, human resource management, time management are just a few of the skills we learned during our tenure. We truly loved our experience and would not change anything! My wife and I have continued to work together as we started a remodeling company in St Paul, MN in 1999. Our company, Twin Cities Siding Professionals, is a nationally recognized James Hardie Preferred Contractor. Certainly, the skills and experience we gained from our years in Student Painters has enabled us to
manage our company successfully. Our continued thanks to Steve and the Student Painters family! Terry Stamman- Twin Cities Siding Professionals
My experience at Student Painters as a Branch Manager put me up a path of entrepreneurship that I am still on today. I learned more about accountability, employee management, and of course, entrepreneurship, in my first summer at Student Painters than I did in all my years of undergraduate coursework. Having graduated and worked in higher education, I have seen the spectrum of collegiate student experiences. I can confidently say that there are very few experiential or academic engagements available to any level of college student that equal the leadership and growth opportunities at Student Painters.
Now, working with startup companies on a daily basis, I am consistently drawing upon my experiences at Student Painters both in giving illustrated examples to our entrepreneurs as well as simply recalling
important lessons that I learned myself. To say becoming a Branch Manager was influential in my life would be a drastic understatement. From the connections that I made, to the income that I earned, to the experiences in entrepreneurship that I gained, Student Painters continues to give me the confidence to be the most impactful entrepreneurial professional that I can be. Ben Burke -Arch Grants Director of Operations
As a driven and motivated college freshman, Student Painters provided an opportunity for me to build and run a business from the ground up. I hired a team, built a marketing plan, prospected and pitched new customers, and organized my team around our project each day. The experience I gained as a result of my time with Student Painters has proved to be invaluable throughout the roles I've held since that time. The foundation that was laid during that summer provided solid ground as I continue to build and improve upon the skills that I acquired during my time with Student Painters. Greg Hockenbrocht- Private Banking Analyst at J.P. Morgan
The Student Painters/Young Entrepreneurs Across America program gave me an entire secondary entrepreneurial education in addition to my engineering coursework . It provided me with a wealth of experiences that set me apart from my peers when I went to search for a job after college. The management and interpersonal skills I developed during my Student Painters experience have been invaluable to me in my life. They even allowed me start my own technology start-up venture only a year out of school and raise serious funding from venture capital investors. Without the skills and mentorship I received at Student Painter I don't think any of it would have been possible!
Paul Schrems-MI HDR EngineeringPower Generation Division
I enjoyed working for Student Painters for two summers. The staff was very great to me, very helpful and always there. I gained a tremendous amount of skills from Sales to Leadership to basically running my own business! With graduation at MSU around the corner, I am ready to conquer the real world. I am ready to use the leadership and management skills Student Painters has rewarded me with. The experience alone was worth my time, but the skills it has left me with, is unexplainable. Putting Student Painters on my resume has never made me so proud of the work I've accomplished. Being able to tell an employer I ran a successful part time business is a great feeling! I would highly recommend this entrepreneurship opportunity to anyone and everyone! The outcome defiantly over powers the
challenge!" Jake McDonough-MI
If you're a student or parent – I was in your shoes a little over 2.5 years ago. I was very skeptical of this 'Student Painters' and if it was a legitimate opportunity. After doing some research, like reading some of these testimonials, I was very intrigued and decided to give it a shot. What did I have to lose but some of my time? I can now say without a doubt that it was the BEST decision I have ever made in my professional career. Having recently graduated from college, I went through the job search process like any other student. Normally this is a stressful time for students as they are unsure if they will get a decent job let alone get one at all! My stress was different, though, as I was more worried not "if" but "how good" of one I could get. After my experience with Student Painters I went on to partake in multiple internships with a
few of those big-time multi-billion dollar companies. They were great experiences and looked good on a résumé. When it came to interviewing for those awesome full-time jobs out of school, however, they were just that…names on a paper. Think of it this way: If during an interview you get asked about how you were a leader, most students talk about how they took charge of a group/intern project or they were a shift manager somewhere. That's great, but think if you could talk about how you were in charge of a $70,000 business – overseeing 4-6 of your peers and making sure they were always doing top-quality work to ensure complete customer satisfaction. Did you mention the part where you had to deal with stressful situations with customers, weather and employees? Oh yea…and I was 19 when I did all of this! You think employers don't LOVE to hear about that? Not only did I land a fantastic (!!) job opportunity out of school, but I was only able to do so because of my experience with Student Painters. I did not even mention my other internships because they couldn't even compare. Companies nowadays no longer look for someone who just meets the basic requirements for an entry-level position. They are looking for someone who has fantastic work-ethic and leadership qualities that will help them move up within the company. I can tell you first-hand that this doesn't happen from 'shadowing' people at other internships. You have to get out there and become that person from DOING IT and Student Painters is the best platform for that. While this brief testimonial cannot even begin to do my wonderful experience with YEAA and Student Painters justice, I hope that it helped some of you decide to give it a shot. Take it from a kid who was too shy/awkward to even talk on the phone with my parents….this opportunity will help you become a more confident and resilient person as a whole. The benefits are innumerable. I am VERY thankful for what Student Painters has done for me and I wholeheartedly believe it can do the same for you.
John Doyle-MI Merchandise Planning Business Analyst at Target
After four years of tremendous entrepreneurial growth with Student Painters, I decided it was time to follow my Big Dream and pursue a career as a professional speaker. In September, 2012 I left my full time job with Student Painters and began my epic adventure of becoming an entrepreneur for a living. I'm currently in the process of marketing my speaking business and booking speaking engagements with different universities across the Southeast. Working with Student Painters has given me the sales knowledge and confidence necessary to take a leap of faith like this and push forward through one of the most uncomfortable times in my life, as I create my new business from scratch. The biggest thing I learned about myself while working with Student Painters was that I flourish and grow the most when I am at my
most uncomfortable state. With that being said, I couldn't just stop at creating my speaking business, I am also developing my first ever software company. Speaking is in my comfort zone, but software development is something completely different. Student Painters not only showed me that young entrepreneurs can make lots of money at a young age, but also gave me the courage and understanding to pursue something that required even more of a paradigm shift in my mindset! Thanks Student Painters for putting my life on the right path at such a young age. James Roper- SC Owner- JC3 Inc.
The whole Student Painters experience has been invaluable to me. No amount of class time or textbook reading could have taught me the things I learned over the course of this internship. School provided me with knowledge and a great foundation, but Student Painters helped me to apply this knowledge and run my own business. This internship has also helped me through school by teaching me better time-management. I am currently a Sales Representative for Red Robin Company, and I just finished my Bachelor's Degree in December, 2012. The skills and tools that I have gained through this hands on experience have given me just the edge needed in the job market today. I have also made many dependable and lifelong friends along my journey with Student Painters. My rookie Branch Manager year was in 2010, but I continue to help Young
Entrepreneurs Across America when my assistance is needed. There are tons people in this company who will bend over backwards to help you. There are also so many like-minded individuals who are just as hard-working. I am certain that this internship has helped me to see a successful future. Marcus Blandon-IL Red Robin Company
I'd like to announce that I have taken a position with fastest growing major consumer PC brand in the world, Lenovo. The position is in the Accelerated Sales Program, and I will have jobs in all aspects of sales from inbound to outbound, and even in sales operations. This is a great opportunity as I will be exposed to so many different things, and the skills I will gain will be applicable to any sales position at any company. I would just like to thank you, and everyone at Student Painters for the opportunity and all of the knowledge I have gained. The main reason I landed this job was my experience at Student Painters, not my academic education. My resume clearly separated me from everyone else, and in every interview the managers were very impressed with all of the skills I had to use in running a business. Not only did
Student Painters help on my resume, but I now have great confidence in my overall communication skills, but in my sales skills as well. The bottom line is that because of Student Painters I was in the top 10 out of a little over 200 people interviewed. Just thought you would like to know that, and to possibly pass along to the managers now. They should know that the hard work they put in this spring and summer is not only going to produce returns in their business, but it is also very transferable to getting a job after college. Charlie Apter- NC Accelerated Sales Program- Lenovo
The biggest thing employers are looking at when hiring right out of college is simply "What internship experience have you had?". I graduated from Miami University in May of 2013 and ran a $52,000 business with Student Painters the summer before my junior year. The challenges I faced and overcame gave me the answers to every interview question imaginable. While my friends and fellow students stumble through interviews, unable to recall experiences from their internships, I have thrived. Before working with Student Painters I couldn't tell you what my biggest weakness or strength was. I had to be tested. It
gave me the experience and confidence to carry myself through interviews and presentations in college. I have developed into a well-spoken, confident, and professional person largely in part to this internship. While the income potential for this manager position is very high, its value will be much higher once you start your search for a career. I am now able to work at the company I wanted to work for, in the city I'd hoped to be in. Student Painters helped me get my first job out of college, and I couldn't be more thankful for being a part of such an incredible organization. If you give young people the tools to become successful, you'd be amazed at what they can accomplish. Eric Sehlhorst- OH Logistics Account Executive American Transport Group LLC
Chicago, Illinois
Overall, I was thrilled with the skills and experience that I learned while working at Student Painters. SP gives you a chance to learn a lot of things that you can't learn in the classroom. It is very challenging (especially at the beginning), but you will be successful as long as you are willing to put the work in. If I had not worked at Student Painters, I am not sure if I would be where I am today. My employer was very impressed with the experiences that I had while working there. It helped me make it through their interviewing process. The job market is tough right now and employers are looking for people who have demonstrated that they have strong leadership capabilities and are able to think quickly and deal with challenging situations. I would recommend SP to anyone who is looking for real-life experience that will
separate them from their peers. Tony Lamps- Ohio
I attended Illinois State University and was hired in 2008 but worked during the 2009 season when I was 20-21 years old. I was a branch manager and an executive during my time with Student Painters. I only worked for Student Painters for two years but nothing was as great as seeing the look on a happy customer's face as they hand you a check for thousands of dollars, and nothing is as challenging as learning how to maintain a job site, keep track of your employees and continue to make sales all at once. Time management was one of the most difficult yet important things I came across. If you want to achieve big as a branch manager just remember to hit the preseason HARD! When I left Student Painters and graduated I
got a job for Groupon, INC as their Account Executive. I'm now the Senior Account Executive for Groupon. Thanks to Student Painters I gained the ability to have confidence in myself and attack whatever task is at hand. More specifically, I gained the confidence and experience needed to become an Account Executive in the business world and close deals as part of monthly sales quotas. Student Painters has given me the confidence to go and attack many other things in life. It has not only been a huge part to where I am at in my career today, but also the kind of person I am. The two years I spent with Student Painters forced me to develop a tremendous work ethic that has shaped my over all attitude towards my work and life balance that is still with me today. Michael Tassone - Illinois Senoir Account Executive - Groupon, Inc.
I received my Bachelor's of Science in Business Administration from Central Michigan University. My major was Personal Financial Planning & my Minor was in Psychology. During my freshman and sophomore years (2003 and 2004), I was a branch manager at 18 and a Regional Manager at 19. When I graduated I was a Financial Representative with Northwestern Mutual. Student Painters helped me tremendously. The sales and management experience on my resume helped me stand out from my peers, which helped me get my foot in the door for an interview. More importantly, the stories and experiences I was able to share during my interviews,
set me apart from the competition, and made the difference for me to get the job. I now work as a Relationship Manager for PNC Bank's Private Client Group. Even now in my current position having been a Student Painter helps. There are many things I learned from Student Painters that help me on a daily basis. The most important being sales experience. Marketing myself, making phone calls, setting appointments, looking for every opportunity to offer service above and beyond expectations. I do these activities everyday and I learned their importance from Student Painters. I truly feel I had an edge coming out of school having gone through the Student Painter program. I was asked what my favorite and biggest challenge was being a branch manager. I have to say my favorite is the cruise at the end of the summer…those who were there, know what I'm talking about! Just kidding. I would say my favorite memory was when I was also honored by the City of Novi for putting together a charity paint training for a historic building. It was a lot of work coordinating everyone involved, but I felt very proud shaking hands with the Mayor and being honored at the Novi Civic Center. As for my biggest challenge, what a loaded question that was. There were many challenges. Tough customers, booking enough work to keep your painters busy, managing costs, etc… However, the biggest challenge for me was firing some of my friends that weren't cutting it and replacing them with hard workers who wanted to be there and work. Learning the difference between business & friendship was a hard, but valuable lesson. I am still friends with those I let go, and we still joke about it 10 years later. So my advice for future manager is: you only get out of it, what you put into it. I worked harder than anyone I knew at 18 and 19, but the payoff in experience and financial compensation was well worth it. Don't reinvent the wheel. The sales process works. Listen to your District or Regional Manager and be coachable enough to try something new. Do something that puts you out of your comfort zone every day. It's a sure way to grow both personally and professionally. Keep a positive attitude. You can set the tone for everyone around you, and people like to work with happy, positive people. I personally had a great experience with Student Painters. I don't' think I would be the person I am today, if I hadn't gone through the program. I have a passion for delivering exceptional customer service to every client, every time. Student Painter's helped develop that drive, and set the bar high for achieving this. For this I am forever grateful. Eric Schleuder- Michigan Relationship Manager – PNC Bank's Private Client Group
I was a branch manager during the summer of 2006 when I was just 18 years old. I then worked my way into a regional and district manager position for the company as I finished at Northern Illinois University. I even stayed two more years after I graduated making my history with the company a total of five years. The five years I was able to put on my resume gave me an advantage during interviews not only with impressive skills and accomplishments but by giving me something to explain my abilities. Without Student Painters on my resume I would not have had as successful interviews. My resume impressed First Inverstors, which was my first and current job out of college. I have gained more abilities from Student Painters than I can think of but two that stand out are confidence and experience. I knew that with the
struggles and successes with student painters I could handle any interview or position I was applying for. Besides the friendships and of course the yearly cruise, my favorite memory of Student Painters was achieving the most production for a rookie manager my first two weeks. It took many hours of hard work to achieve and it gave me the confidence to excel at a high level at Student Painters. During the hard work you will be faced with challenges. My biggest challenge was keeping my crew and myself motivated over the long summer. It was a struggle to work diligently throughout the preseason and summer was difficult too but it always paid out tenfold at the end of the summer. After five years of being with Student Painters it has brought me life- long friendships with my district managers and fellow branch managers I met. Without Student Painters I would not have been able to graduate with little debt or have the experiences I did every summer. I can't express enough how thankful I am to have taken that leap of faith back in 2006! So my advice for every one becoming a branch manager is: Control your emotions. If you let it, this internship can give you a roller coaster of experiences even in one summer. Keep a level head through the highs and lows and you'll be able to achieve a business you didn't think was possible. Jesse Stabile- Illinois First Investors
I attended Central Michigan University and was a branch manager my sophomore year the summer of 2006 and stayed with the company for 2 years. After I left Student Painters my first job out of college was McDonalds. The Student Painters experience has helped invaluably in every single interview that I have had since. Every time an interviewer asks a question that starts with, "Describe a time when…" or "Tell me about a situation in which…" I always have a large number of incredible experiences from which to draw. This has really given me an advantage over other candidates, and has made me very comfortable in interview situations. Right now I currently work as a Personal Banker with Chase Bank. Student Painters
for me was a two-year-long exercise in problem solving, customer service, and delivering excellent results. In my current job, I work with all different types of people with a wide variety of needs. My experience with Student Painters has helped me in this role by allowing me to quickly and creatively think of alternative solutions to problems and issues; keep my cool with difficult customers; exceed expectations on a regular basis; identify needs more readily; and present sales proposals more effectively. As I look back at my time spent with Student Painters I have this to say: Greatest Memory: I had a great crew and we were all very close. Toward the end of the summer, we were working on a lake house and the homeowner gave us permission to go for a swim any time we wanted. All week we spent our lunches cooling off in the lake, and it was a great time. Biggest challenge as a branch manager: Time management. There were always a million things that I could have been doing, but identifying which were the most important and getting them done was a big challenge. Advice for new managers: Hire a good crew. If you find yourself worried to leave the job site (other than in the first few weeks, of course), you probably have one or two crew members who shouldn't be on your team. Don't waste time and energy on toxic employees. Find good people to replace them, it will be the most valuable thing you can do for your business. Finally, on a personal level, Student Painters has made me more confident and more outgoing, and my experience proved that, even if something seems incredibly difficult and that I might not be ready for it, I can succeed at it if I work hard. Dan Pianki - Michigan Personal Banker – Chase Banks
"From my experience a person will succeed and overcome challenges if they have two essential items; knowledge & will. When I was hired by Steve Acorn in 2001 I had the will to be successful but not the knowledge. The key to Student Painters continued success is their ability to relay and implement their knowledge of business to students. Within a four month period I had acquired the tools of business which involved accounting, budgeting, financing, payroll, sales, marketing, production, and profit and loss. This knowledge set myself above my peers after graduation. I had the honor of working with this great organization for seven years. I came back year after year because I enjoyed the success Student Painters brought to so many eager students who wanted to better themselves and become successful business men and women. I have countless examples of students who have benefited from this organization and I
encourage anyone who has the will to be successful, but needs the knowledge to consider a position with Student Painters."
James George- Michigan Maxim Healthcare Services
"I began working for Student Painters during my college career at Ferris State University. The organization provided an opportunity to learn a number of skills; including professionalism, determination, time management, and conflict resoltuion. After graduating from college, I worked in sales for a number of years before joining my father's business. In 2003, I bought out my father and became the sole owner of Superior Industrial Cleaning. I still have fond memories of my career with Student Painters. I believe it is an excellent stepping stone for those wanting to start their own business."
Rick Snow- Michigan Superior Industrial Cleaning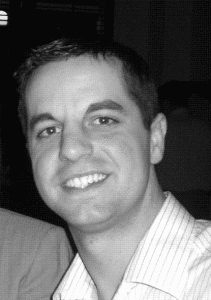 "Student Painters was the ultimate college experience for me. I was able to have the autonomy of a business owner, while having the support of a great team behind me. I learned so much about responsibility and the work ethic that it took to run a successful operation. The rewards were great, financially and professionally. It was a great advantage to be in presence of many other young, driven individuals such as myself, and many of whom are still good friends. We worked hard, and learned how to have a lot of fun while doing it. Student Painters helped develop me as a professional and certainly benefits me to this day. Currently I am an Accounts Manager for Maxim Healthcare Services. While the industry is different, it is the same ideals that help me be successful at running my own home healthcare operation. Steve Acorn and his team instilled the strong ethics, character, and integrity that remain with me every day. He is a great leader, who
I still look up to today. I can truly say that I owe a lot of my success to the experience that I gained working with Student Painters."
I have gone into business with Scott Barry, and created Centria Healthcare. We are completing our 2nd year, and will exceed 1.5 million in sales! Next years expectations/reality should far exceed this. I am not throwing the numbers out there to be annoying, but to say that nearly ONCE PER WEEK, we cite the lessons and CAN DO attitude that we learned at Student Painters. That program with Steve's (and your) leadership and support is a truly special experience for those who succeed. This is the basis that made us successful business owners. Chris Wilcox- Michigan Maxim Healthcare Services
UPDATE-October 2011
"Student Painters helped construct a strong foundation for my career in business and sales. Without the guidance of Steve and Charlie and the business concepts I learned from them, I would have never been able to open my own marketing business in 2007 – UniPics Marketing, INC. Student Painters gave me real world experience in business which a college class could not offer. I have built my own business from the ground up and also work as an account executive for the U.S. Cellular Coliseum in Bloomington, IL. I would highly recommend Student Painters to any motivated, energetic college student. The experience alone is worth the commitment, not to mention the unlimited potential of earnings." Jon Gusanders- Illinois Bloomington Prairie Thunder
Working with Student Painters over the past four years has prepared me more for real life than I ever anticipated it would. My career path within the company went from Branch manager, to Regional Manager, and then to District Manager for two years. During these four years with the company, I have learned countless skills that have turned me into a well rounded person which make me more successful in my everyday life and career. I now use these skills everyday within my current job for an aerospace and Defense Company. I have had multiple reviews with a lot of positive reinforcement for being reliable, hard working, maintain positive attitude always, proactive, mature for my age, and self-confident. I am certain that my success now is a result of my personal growth through Student Painters. I learned through all of
my successes and failures that I will always be successful in the long run if I hold myself accountable by seeking success apposed to sitting by and waiting for it. Justin Evers BF Goodrich
At the age of 18 I could proudly say that I had successfully run my own business. While most college freshman were working 9-5 jobs, I decided to take a leap of faith with Student Painters. At Student Painters, they believe in the truth of hard work and willingly do whatever is necessary to be a winner. Success here isn't solely defined by financial gain. Instead it is defined by a combination of new friendships, personal development, revenue and profit. The biggest skill I learned was to persevere at any cost. To break through any barrier in your way. I cannot thank the company enough for the role it's played in my life, but what I can do is mentor others sharing the knowledge and wisdom I have acquired from my years with Student Painters. AJ Mida Real Estate Broker
In my past 3 years with YEAA I have gained more experience and knowledge than any classroom would ever teach me. In this time I have over seen over $500,000 in gross sales. It has been an incredible learning experience and a great journey. Chris Moore
Experience will forever and always be the best teacher, and there is no better way to learn and grow than by flinging yourself from your comfort zone and taking the road less traveled. The skills I have learned and the confidence I have developed in my three years with YEAA pertaining to the fields of entrepreneurship and business management far surpass anything I could have gained from a four-year degree in the same fields. YEAA is truly the best Student Development company of it's type; teaching not only sales techniques and leadership, but molding it's interns into professional, accountable, determined, and experienced business owners in just one short summer. My professional growth over the past three years is matched only by my personal growth. Having the chance to interact with such motivated, driven, and hardworking young people from all over the country has allowed me the opportunity to forge lifelong friendships with dozens of like-minded individuals who have taken on this opportunity and relish the truly unique challenges that this internship provides. For the driven and motivated student tired of the same old corporate internships and boring summer jobs, for the student seeking to enhance their life resume and set themselves apart from their peer group, there is no possible reason to look anywhere else. Eric Fraser
I have been a part of the YEAA Family for over 2 years now, going on 3. Because of this company, I've grown personally and professionally more than I could have ever imagined in just two short years. I can't wait to see where my third year will take me! It is always wild thinking back what I was like just two years ago – no direction, discipline, or confidence. Each year, YEAA gives young people like me an opportunity to prove to themselves what they are capable of. My first year, I ran a $60,000 business without any prior business experience. I gained some direction, discipline, and a lot of confidence. After my second year, my personal and professional skills grew even more than the first year. My time with YEAA has been the most challenging, revealing, and valuable experience of my life. The growth that occurs during such a test is irreplaceable. I am extremely thankful that I was awarded the opportunity to push myself to my limits and accomplish things I had never even dreamt of doing. Now as a General Manager, I get to give other young people the same opportunity that changed my life. Each day I am challenged to inspire and push these students to improve and grow. I am extremely excited to see what wonders lie ahead for each one of the wonderful individuals I have met within the YEAA Family, including those yet to join! Simon Fraser
As a recent graduate from the University if South Carolina, I am very excited to have made the move to be the first general manager for Massachusetts. This program has changed my life and I get a great amount of fulfillment knowing I can help influence other students. In my three years as a student, I oversaw $580,000 in revenue. Throughout my experience, this internship uncovered my strengths, weaknesses and taught me the value of dedication and hard work. Now I'm ready to take on new challenges and plan on making Massachusetts the best division within the company. We are the new kids on the block and we're going to make some noise! Alex Cwiakala
"I started with YEAA when I was a Junior at The University of South Carolina. It was easily the best internship I could have been apart of while in college. YEAA had, and continues to have, a drastic positive impact on my life. The real world experience you get in this internship is unmatched. I came back my second year as an executive so that I could give that experience to other college kids and help change lives. I joined YEAA full time in Boston so I could continue to help people through this life changing experience. My life has transformed completely since I joined this program and my goal is to pay it forward to as many students as I can in Boston." Christian Chasmer
"I joined the Student Painters family in February of 2013 during my last year of high school. I decided to continue my journey with the company through all four years of college at Michigan State University, taking on bigger responsibilities and growing as an individual. Student Painters was life changing to me as a business professional and provided me with relationships that will last me a lifetime. As a Senior Payroll Manager my last two years with the company, I was able to apply what I was learning in the business college with real world experience in the office. I will be graduating from the Broad College of Business with a Bachelor's Degree in General Management in May of 2017. My time at Student Painters has given me the confidence in myself and my abilities to pursue the best possible career in my field post graduation." Kayla Faustyn
Three years ago, running my own business was a distant dream. That dream became reality once I stumbled across a forgotten flier advertising Young Entrepreneurs Across America in my junior year entrepreneurial class at Central Michigan University. In the last 3 years I have overseen just under $800K in business and been able to change the lives of many students. This program has challenged me in more ways than I imagined possible and continues to do so every year. YEAA is a once in a lifetime opportunity, and I encourage anyone with ambition to seriously consider it. Kami Kimball
"I have worked for Student Painters from 2013 until 2018, and in doing so, have been a part of a tremendous company. I graduated from Alma College with a B.A in Psychology in April of 2017. While going to school, I would come back and work in the office on my summer breaks before heading back up to school. Without my experience with Student Painters, I truly don't know where I would be today. Student Painters has allowed me to grow personally and professionally throughout the past 5 years; gaining skills in customer service/relations, planning, time management, payroll operations, and so much more. This has truly been a great stepping stone in my career path and Student Painters will forever be family to me." Kolette Sherry
"Young Entrepreneurs Across America was a great stepping stone to furthering my professional career. As my first job after graduating from Wayne State University with a degree in public relations, it was a very educational opportunity to see first hand how communication and digital marketing works in the "real world." This opportunity gave me the experience I needed working in an office setting for me to advance in my career. Sandra Harris
I began working for Young Entrepreneurs Across America following my graduation from Michigan State in the spring of 2018. I graduated with a bachelor's degree in psychology and a minor in health promotion. During my internship with this company, I gained knowledge and grew professionally at an exceptional rate. Melanie Jones